Heart of Silicon Valley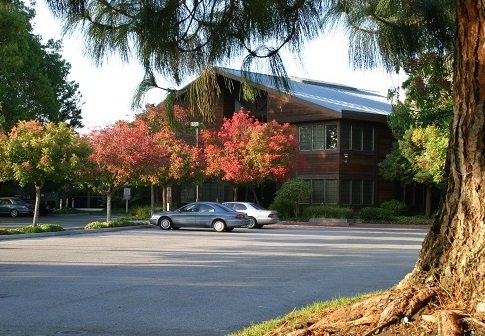 AmBex Venture Partners is a private venture capital firm based in Silicon Valley and invests mostly in information technology, communication, Internet, bio science and financial service companies. Founded in 1996 by Mr. Chong-Moon Lee, a former founder, CEO and chairman of Diamond Multimedia Systems (IPO 1995) for 17 years and a former consulting professor at Stanford University. We fund early stage, second and third round capital to entrepreneurs focused on building enduring companies around new technologies and new applications. We leverage our direct investments in startup companies with indirect investments in other venture partnership funds with similar focus and investment practice. We invest with our own internal resources, which means we do not raise other people's capital to invest.
Through our Silicon Valley Venture Fund, we invest directly in early and growth stage companies. In addition to providing financial resources, we work with entrepreneurs and start-up executives with our hands on working experience, successful proven records, investment banking expertise and an extensive network of relationships in both industry and education. We help entrepreneurs turn their innovative ideas into rapid growing successful entreprises.
To date, our Silicon Valley Venture Fund has invested in 23 startup companies. These include such companies as Tripwire, Inc., Innovative Robotics, Inc., Interpolls, Sentius, Inc., Garage Technology Ventures, Ubitech, Inc., AuctionNet, Inc., SmartLight, Inc., and Nara Bank. We have also invested venture capital in such companies as Acclaim Communications, Inc., acquired in 2000 by Intel Corporation (INTC, Nasdaq), Calydon, Inc., acquired in 2002 by Cell Genesys, Inc. (CEGE, Nasdaq), TerraLogic, Inc., acquired in 2002 by Zoran Corporation (ZRAN, Nasdaq), Wisenut Inc., acquired in 2003 by Looksmart, Inc. (LOOK, Nasdaq), Asiana Bank, acquired by Nara Bank (NARA, Nasdaq, later changed to BBCN), Neomagic Inc.(NMGC, Nasdaq) and SiRF Technology Holdings Inc. (SIRF, Nasdaq), the later of which completed its initial public offering.
Through our AmBex Venture Investment Fund, we invest in other venture partnership funds that tend to share our managerial know-how and philosophy on entrepreneurial investment. We have invested in 26 different venture funds in Silicon Valley as an investment partner. These include, name a few, Sequoia International Partners, Summit Partners, Goldman Sachs Private Equity Funds, SSB Communication Fund, TA Associates, Draper Fisher Jurveston, KLM Capital Partners, Technology Crossover Venture Partners, New Millennium Partners, Ignite Japan IT 2000 Partners, J. H. Whitney III Fund, and Walden Venture Capital Funds.