We invest directly in the early and growth stage of information technology and financial service companies. In addition to providing financial resources, we support entrepreneurs and start-up executives with our operating experience, investment banking expertise and an extensive network of relationships. We help entrepreneurs turn their innovative ideas and experience into successful companies.
Current Portfolio
Exited Portfolio
Partnership Funds

Founded in April 1999, Interpolls is a privately-held venture backed California corporation providing interactive marketing solutions and rich-media technologies for web publishers, advertisers, and agencies. The company is the pioneer and leader in rich-media technology that incorporates various types of questions within ad units to interact, engage, and qualify users. Interpolls provides full service rich-media advertising, sweepstakes, contests, and entertainment features, which can be integrated into its proprietary rich-media ad platform to maximize reach, awareness, and results.
BBCN Bank is a Los Angeles based community bank founded in 1989 to serve the needs of Korean-Americans, one of the fastest growing segments of the Asian ethnic group over the past decade. Presently, Nara Bank serves a diverse group of customers mirroring its community with a nationwide network. Nara Bank specializes in core business banking products for small to medium-sized companies with emphasis on commercial real estate and business lending, SBA lending and international trade financing.
Wilshire State Bank, a subsidiary of Wilshire Bancorp Inc., commenced operations in 1980 with a mission to serve an overlooked multi-ethnic small and mid-sized business community. Since our inception, we have successfully built our name and reputation in thriving multi-ethnic communities and are one of the few Korean-American banks to have both a multi-ethnic customer base and Board of Directors. Headquartered in Los Angeles, California, Wilshire State Bank operates 25 branch offices in California, Texas, New Jersey, and New York, as well as loan production offices across the country. Our areas of expertise include the following:
Pacific Enterprise Bank, a California-chartered commercial bank, started its business operation in April 2007 with capital of $31 million in Irvine, California. The Bank is an entrepreneurial bank, and provides banking services to individuals, small and medium size businesses and business service professionals residing primarily in the Bank's local service areas of Orange County, California. The employees of the Bank have both big bank and community bank experience which lessens the time spent in understanding clients' needs and subsequently providing quick solutions. The Bank has over 45 employees dedicated to provide first class depository services/products with the assistance of the latest technology as well as provide lending solutions using common sense business minded decision making. With total assets of $275,220,212 and total shareholders' equity of $29,962,095 as of December 31, 2011, the Bank recorded net income of $3,005,079 in 2011.
Founded in 2003, Beceem Communications Inc.is a Santa Clara, California-based startup company and offering semiconductor solutions on advanced wireless communication technology, known as Mobile WiMax. Their technologies are surpassing previous spectral efficiency thresholds while providing excellent resistance to fading, multi-path and Doppler-shift required for use in mobile broadband applications.
Founded in Australia in 1995 and now based in San Francisco, Looksmart is a leader in commercial search services and a developer of innovative web search solutions. Combining award-winning technology, editorial expertise, and community-based initiatives, LookSmart provides users with highly relevant search results, while delivering targeted sales leads to online businesses. LookSmart results reach Internet users worldwide through top portals, ISPs, and search services including Lycos, InfoSpace, CNET, and LookSmart.com.
Founded in 1993 by Marc Bookman, Sentius provides RichLink, software that combines search and navigation capability in enterprise Web application and automates the management of links and metadata to deliever point-of-interest data. The company also provides RichLink applications and services to mobile devices. Their contextual content integration applications intelligently deliver timely and accurate information to mobile users on their devices in the form that is most useful and valuable for them
Founded in 2000 by Andrew Sohn and Kyuskik Chung, Pumpkin Networks is a Sunnyvale, California based company that provides network traffic management products and solutions. AEN series and LX series are high performance application delivery controllers (ADC) for next generation data centers and medium to high scale network environments, respectively. Pumpkin Networks also provides ADC platforms based on application switching, safe controller, and application acceleration with their own unique PNOS middleware.
Garage Technology Ventures, LLC is a venture capital firm specializing in emerging growth, growth capital, incubation, seed, and early stage. It does not invest in life sciences companies. The firm seeks to invest in the software, services, clean technology, and material sciences sectors. It prefers to invest in companies based in California and Western United States. The firm typically invests between $0.1 million to $3 million per transaction. It prefers to invest in companies that require less than $5 million to reach break even or sustainability. Garage Technology Ventures, LLC was founded in October 1997 and is headquartered in Santa Clara, California with an additional office in Los Altos, California.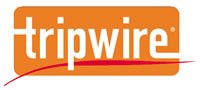 Founded in 1997 by Dr. Eugene Spafford and Gene Kim, TripWire , is the leading provider of change monitoring and analysis software, which establishes a baseline of data in its desired state, detects and reports changes to that baseline. TripWire's solution ensures rapid discovery and remediation when an undesired change occurs. As a result, stretched IT staffs gain increased visibility and control over change and establish a foundation for stable IT operations and system security. Tripwire was recently named to The Portland Business Journal's fastest-growing private 100 list and currently has operations in 15 countries around the world.

Understanding the limitations imposed by most cleanroom robot producers, Innovative Robotics sought to provide a product that was more robust, more flexible, and easier to program since 1998. Today, the Silicon-Valley-based Innovative Robotics offers the market a US-patented, field-proven, best of breed wafer handling automation solution that serves semiconductor, LED's, photovoltaics (PV), data storage and biotech industries.
SiRF was founded in February 1995 to bring Global Positioning System (GPS) enabled location technology and other wireless innovations to a wide range of consumer applications. Operating as a fabless IC company with an intellectual property (IP) licensing model, SiRF is able to deliver solutions that will serve high-growth consumer and commercial markets. SiRF's vision, simply stated, is to bring location awareness to virtually everything that moves. With three generations of GPS architectures on the market SiRF supports a broad range of customers and mainstream platforms. SiRF's technology has been deployed or endorsed by industry leaders such as Clarion, Delphi, Freescale, Hitachi, HP, Hutchinson3G, Intel, Matsushita Group, Medion, Mitac, Motorola, Nextel, Nokia, NTT DoCoMo, Orange, Palm, T Mobile and Visteon. On April 22, 2004 SiRF announced an initial public offering of 11,000,000 shares of Common Stock at a price of $12.00 per share, resulting in net proceeds of $94,334,000.

UbiTech, Inc. is the leading provider for the Total DFM Solution for CMP Yield Enhancement. It provides the CMP Profile Simulator and Intelligent Dummy Filler to solve the conflict of CMP Planarity and Chip Performance. Chemical Mechanical Polishing (CMP) is the enabling planarization technology for the multi-layer metal interconnect in deep sub-micron technology. The chip pattern-dependency, however, limits the yield of CMP during IC manufacturing. In order to solve this CMP pattern-dependency, floating dummy metal inserts are placed on the wafer. These inserts increase interconnect capacitances and disturb the timing and device matching. In order to solve the complicated CMP yield loss due to these conflicts, UbiTech has developed and provides a patent-pending Total DFM Solution to resolve the conflict of CMP Planarity, and Timing Closure Device Matching. UbiTech's tool set will drastically improve yield and time-to-market for the Chip Design Companies.
The Communication Fund L.P. is sponsored by Salomon Smith Barney Inc. and other members of Citigroup Inc. to offer qualified investors access to private equity and equity-related investments in the communications industry. The Fund seeks to generate capital appreciation at a rate in excess of that historically generated by investments in publicly traded equity securities.
Founded in 1985, Draper Fisher Jurveston is the premier early stage venture capital firm. The company has created a global network of affiliated venture funds with approximately $3 billion in capital commitments and offices in the major technology centers around the world. Headquartered in Silicon Valley, the firm is most interested in very fast growing emerging markets, where they can invest in a company that can achieve dominance of its niche.
Founded in 1990, Encinal Partners Fund is a crossover hedge fund run by Whelan & Gratny Capital Management (WGCM). The fund mainly invests in private venture capital opportunities. WGCM is an asset management firm that invests primarily in emerging growth equities. They manage discretionary accounts for institutions, pensions, and qualified individuals. The firm has approximately $75 million in capital under management.
Founded in 1869, Goldman Sachs is a leading global investment banking, securities and investment management firm that provides a wide range of services worldwide to a substantial and diversified client base that includes corporations, financial institutions, governments and high-net-worth individuals. The firm is headquartered in New York and maintains offices in London, Frankfurt, Tokyo, Hong Kong and other major financial centers around the world.

Established in 2000 as a Japanese subsidiary of Ignite, a venture capital firm established in Silicon Valley in 1997, the firm invests in Japanese high-tech companies. Investors in its funds are leading US and Japanese high-technology companies and major financial institutions. Total amount of funds under management reaches approximately 20 billion Yen.
Founded by John Hay Whitney in 1946, Whitney & Co., LLC is a diversified global manager of alternative assets with over $5 billion invested in private and public equity and debt. The firm pioneered the venture capital business and has evolved from a top US venture firm with $10 million under management to what we are today. Headquartered in Stamford, Connecticut, Whitney has a talented and diverse team of investment professionals who bring both industry and geographic expertise to the Firm's investing activities.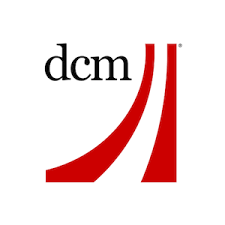 Founded in 2006, specializes in early stage investments. The fund seeks to invest in the information technology sector. The fund prefers to invest between 75 percent and 80 percent in early stage companies and between 20 percent and 25 percent in later stage companies. It typically invests in companies based in the United States, China, India, Japan, Korea, and Canada. The fund prefers to invest up to 35 percent of the fund in overseas transactions. DCM V, LP is one of the major early stage investors in Vipshop Holdings Ltd (VIPS), an online discount retailer for various brands in China, which went to IPO in 2013.
Founded in 1996, KLM is a consortium of world-class technology entrepreneurs investing in the communications, information technology and semiconductor industries. The mission of KLM Capital is to generate a superior rate of return for its investors from capital appreciation of investments through expertise provided by KLM's human capital, primarily in technology companies in the U.S. and in Asia. KLM's investment focus is on companies in the communications, information technology and semiconductor industries.

New Millennium Partners has a bimodal investment approach that focuses primarily on first round seed companies and then also in mezzanine (last round before IPO) opportunities. New Millennium Partners work with entrepreneurs to turn their ideas, experience and networks into successful companies. Having experience in both seed and also later stage/public companies provides us with the capital reserves and network of partners to assist companies in all stages of their growth.

Founded in 1972 by Don Valentine along with Pierre Lamond, the company that has in the past 30 years become the byword for high-tech and communications equipment. Investments have included defunct online toy store eToys, Web search engine Google, and digital music site MP3.com. Sequoia Capital International Partners invests in startups by first-generation or immigrant Americans such as nVidia and 3Com, while Sequoia Capital Israel focuses on offering VC in that country.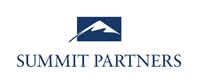 Founded 1984, Summit Partners started with a vision of helping profitable companies realize their full growth potential. The firm is a leading global private equity and venture capital firm, with more than 60 investment professionals in their Boston, Palo Alto, and London offices. Thet have raised in excess of $5.5 billion in capital and invested in more than 250 businesses. These companies have completed more than 100 public offerings and more than 80 strategic sales or mergers.
Founded in 1968, TA Associates invest in private companies in exciting industries, with the goal of helping management teams build their businesses into great companies. They invest in private companies in exciting industries, with the goal of helping management teams build their businesses into great companies. This mission has been at the heart of TA's approach to investing, and our 300+ current and former portfolio companies illustrate their commitment to provide steady support through the cycles of the global economy.
Founded in 1995 by Jay Hoag and Rick Kimball, Technology Crossover Fund (TCV) is a leading provider of growth capital to technology companies throughout their rapid growth phase. TCV employs a crossover investment model, which combines venture capital with public market investing and enables TCV to continue to invest in its portfolio companies at the IPO and beyond. Equipped with a $5 billion capital base and more than 30 years of experience, they offer our portfolio companies financial support, strategic guidance, and a significant network of contacts.

Founded in 1974 by Art Berliner and George Sarlo, the Walden group consistently generated superior investment returns by investing in companies with extraordinary growth potential. Walden group manages $1 billion in assets worldwide. It consists of WaldenVC, which is focused on technology opportunities in the U.S.; Walden Israel, which was founded in 1994 and manages two Israel-focused funds; and Walden International, which invests in Pan Asian and U.S. based technology companies. WaldenVC has $350 million under management.
Back To Top